VAPORESSO AURORA PLAY POD VAPE KIT
All In One AIO,Affordable,Pod Style 
Variable Wattage,Top Fill 
upto 20 Watts 
Built In Battery 
Total Rating
View ratings
Add Review
View Reviews
VAPORESSO AURORA PLAY POD VAPE KIT
The Vaporesso Aurora Play vape pod kit has a 650mAh battery that can be charged in just 45 minutes, an top filling system located on the pods, the Aurora Play makes vaping very easy.
The OMNI Board Mini chip within the Aurora Play uses a variety of safety features and offers three power modes to customise the vaping. By clicking the side power button 3 times, you can select from Low (9W), Medium (10.5W) and High (12.5W) power output to help find a setting that is best for you.
A sleek and polished design made from Zinc Alloy. A unique flip to open top with an enlarged power button to turn the device on and off as well as switch between the power modes. A window in the centre of the kit also shows how much eliquid is remaining in your juice port.
The refillable pods have a 2ml capacity; to refill press in the push to fill valve. With a 1.3 Ohm resistance, best suited to high PG eliquids of 50% and salt nicotine eliquids.
AIO Pod Kit
650mAh Built In Battery
Zinc Alloy Chassis 
Push To Open Design
Three Power Modes
Englarged Power Button
LED Battery Life Indicator
Omni Board Chipset
Juice Port Window
2ml ELiquid 
Refillable Pods
Push To Fill System
1.3 Ohm Coil Resistance
In the Box:
Vaporesso Aurora Play Pod Kit
Vaporesso Aurora Play 1.3 Ohm Refillable 2ml Pod
ELiquid Filling Bottle
Micro USB Cable
Manual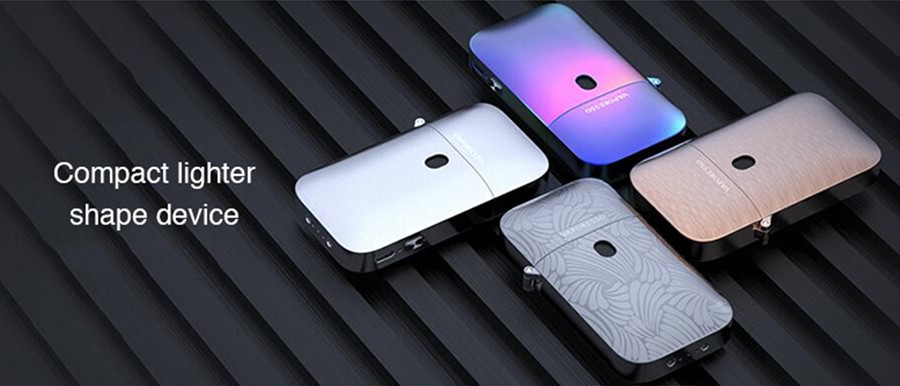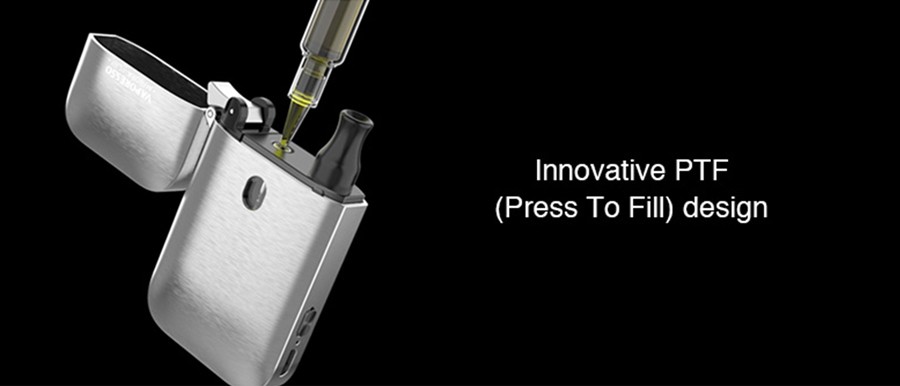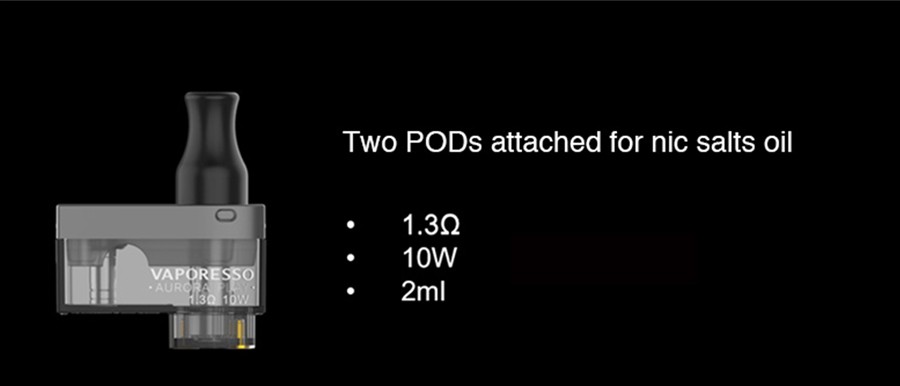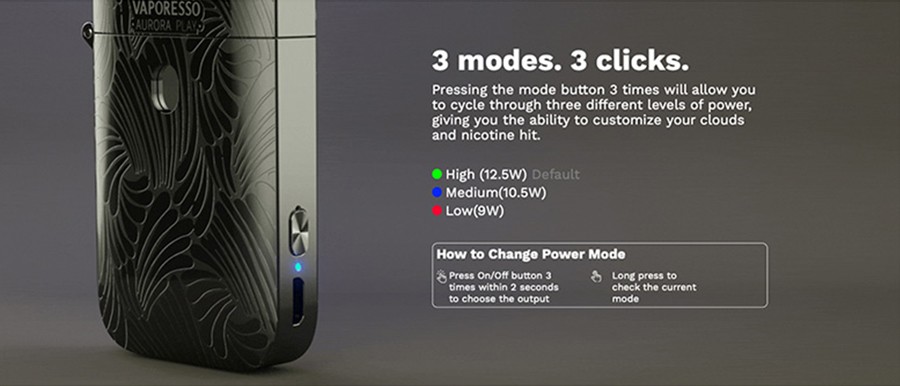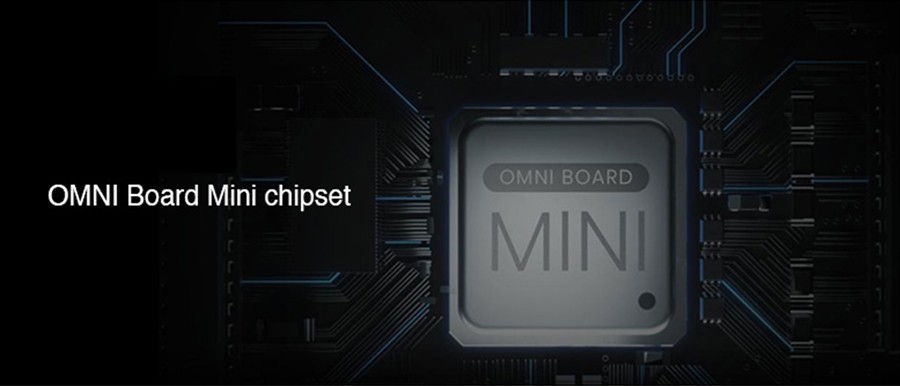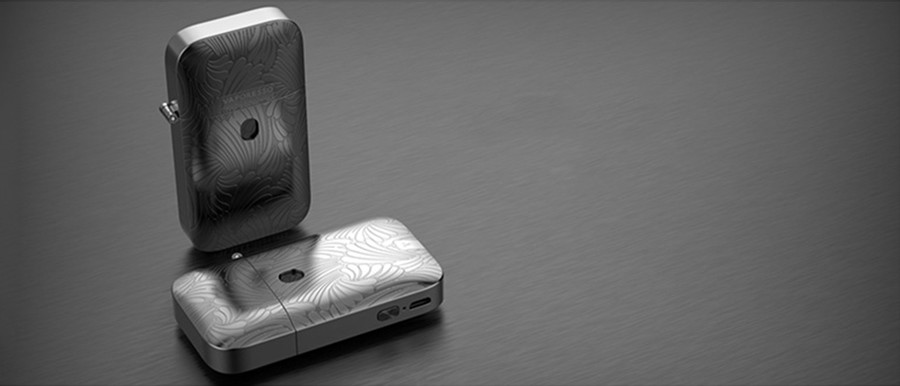 Vape Kit Type

Affordable
All In One AIO
Pod Style

Vape Kit Features

Top Fill
Variable Wattage

Power/Wattage

upto 20 Watts

Battery Type

Built In Battery
"Excellent products and excellent service." - Josephine
"Excellent value. High quality products at reasonable prices." - Warren
"Outstanding customer service." - Jack
"You're the best! Thank you!" - Tatiana
Customers who bought this product also bought:
Reviews
(1)
Sort by:
Great little pod kit
Total Rating:
I love this compact little kit, great flavour easy to use all day long.